Photos taken at the Electric Bridge, by Sandy Wallace (Haddington)...
https://photos.app.goo.gl/oDtXGdDwWMC4YvWM7
= = =
Winner Ewan Cameron, with trophy and baby...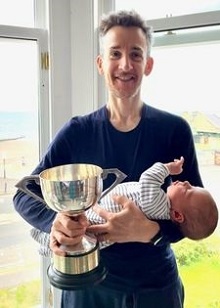 Photos from the prize-giving, by Brian Pendreigh...
Margaret Robertson presented the prizes.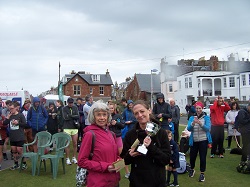 Winner of the Margaret Robertson trophy for first woman, Victoria Campbell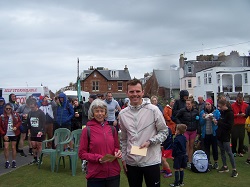 Callum Reid, 2nd in the Race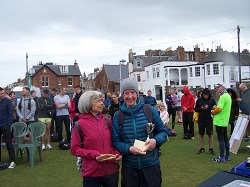 Amanda Ferguson, F45 winner and 2nd woman in Race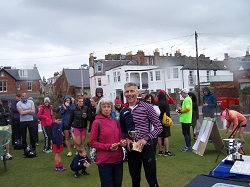 Stuart Campbell, M50 winner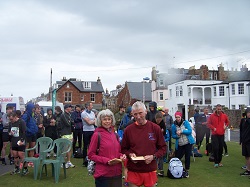 Brian Howie, M70 winner
Photos from Porty prom, by John McCurdy...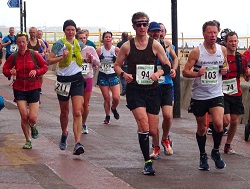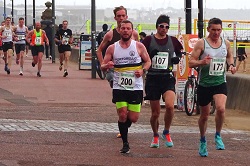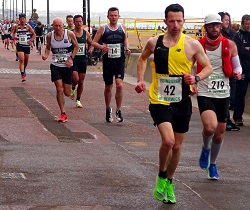 Photo from the finish, by Brian Pendreigh...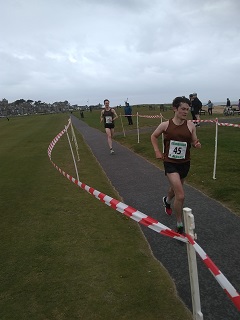 Ewan Crawford (10th) and Callum Butterworth (11th) of the Boggies
Lots of photos from the course and at the finish, by Michael Philp... HERE